Please inquire about any of these upcoming programs for 2015.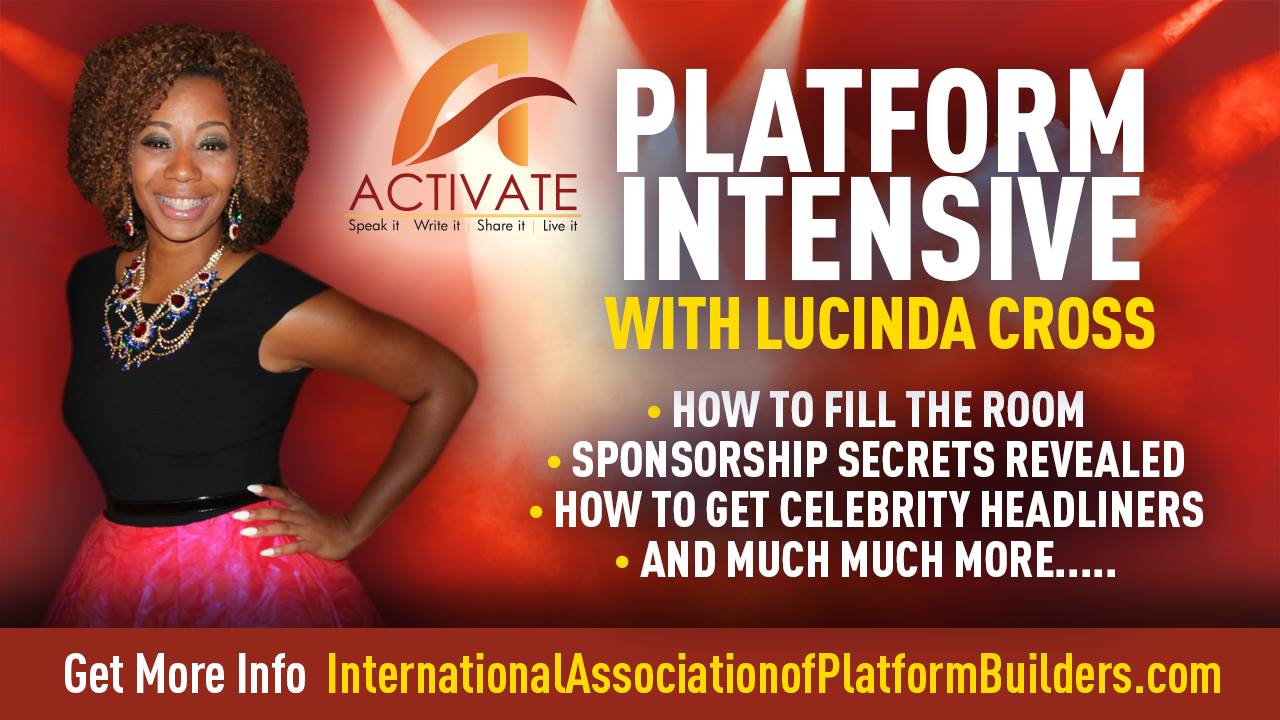 Start 2015 with a bang.  Join me in DC on January 14th for one full day as we go behind the scenes of building a sustainable and financially rewarding platform.
Date: January 14, 2015 (more dates available, fill out application for access to additional dates)
Time: 10am to 6pm
Location: Private (DC Metro area)
1 Day Platform Intensive with Lucinda Cross and a few Certified Activate Trainers. Go behind the scenes to access information on:
How to fill the room and get qualified butts in the seats
How to get sponsors and investors
How to build an event team
How to build a tribe and recruit ambassadors
How to create a revenue generating process
How to and what to market pre, during and post plan
How to conduct a Pre-tour
How to get press and media
How to secure celebrity headliners
and more
This will be one of the first the signature course offerings for 2015 under the IAPB. The International Association of Platform Builders.
To attend please fill out an application.