Book Lucinda Cross for TV, Speaking, Appearances…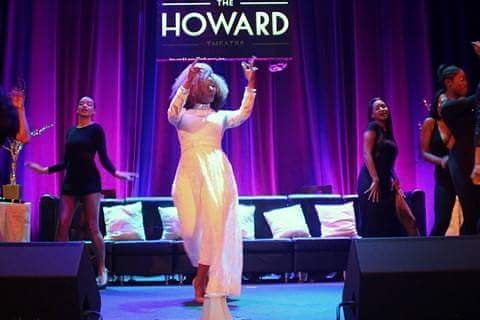 Looking For An Inspiring Keynote Speaker for Your Next Event or Conference?
Look no further…
Lucinda 'The Activator' life is one of resilience and redemption. She knows first hand how to cope with adversity and overcome hardship. Her past has never held her back back from accomplishing what she set her heart and mind to do.
Her energetic, humorous, straight talk style and inspiration, commands any audience's attention. She's best suited for main stage keynotes, and other events that demand a speaker with authority, power, and passion.
Lucinda 'The Activator' is an inspiring transformational speaker/trainer, an Advocate
for women who were formerly incarcerated. She is the author of several books including The Road to Redemption, The Art of Activation and Activate Your Vision Guide Book.
Her true-life trials and personal triumphs have inspired organizations with her message of hope and unwavering perseverance.
Lucinda Cross will deliver a high energy, impactful message of confidence, faith, determination and courage at your next youth conference, college or high school assembly or youth leadership conference.
Lucinda Cross is and inspirational and motivational sensation for student leadership conferences and At-Risk Youth Programs Nationwide.
Her message is designed for:
Student-led High School and College Organizations
Incarcerated or Re-Entry
Youth and At Risk Youth Organizations
Academic Clubs & Organizations
Women's Empowerment
Government Associations
Greek Organizations
Topics include but are not limited to:
Activating Your Intentions for your Life
Set Your Goals and Dreams into Motion
Design Your Life, On Your Terms!
Honorarium and Expenses:
Speaker honorariums are determined based on a number of factors including the speaker's schedule, time allocated for presentation, location of event, and other factors.
Lucinda Cross may at times be available at lower honorariums for events that require little or no travel, or require higher honorariums for extended or distant travel. If you do not offer a specific honorarium, please submit what you propose so that we can come to a mutually beneficial agreement, we will send you a quote for an honorarium upon receipt of a Speaker Request Form from you.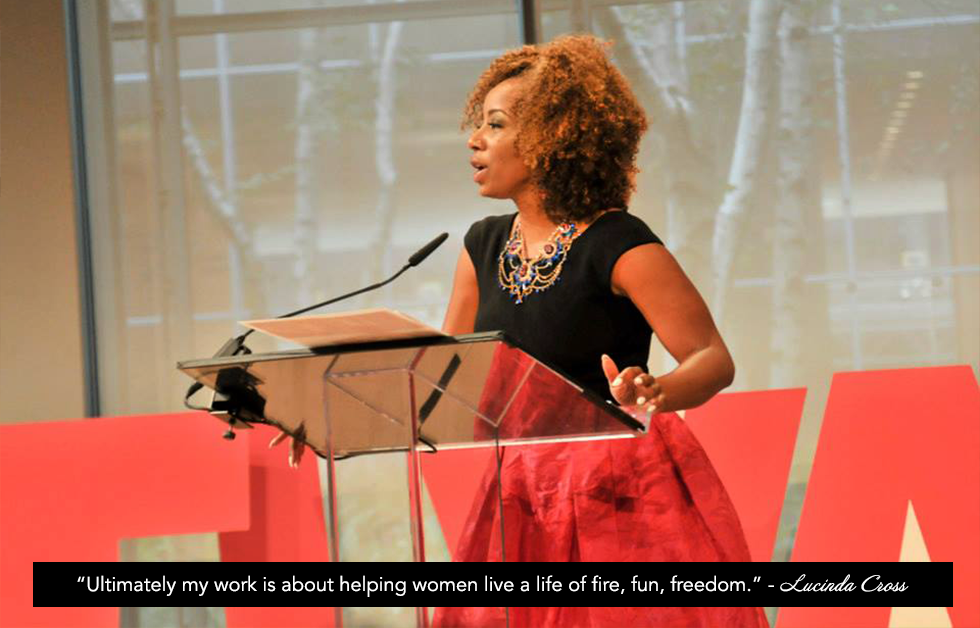 Services Provided:
Lucinda Cross will provide the following services upon agreement of a contract and receipt of the honorarium deposit: This sheet contains general guidelines only. This is not a contract.
• Presentation: Keynote, panel, or workshop presentations 60-120 minutes in length (as requested by event organizer). This time includes any question-and-answer session.
• Availability for news media interviews: The speaker can be made available in the weeks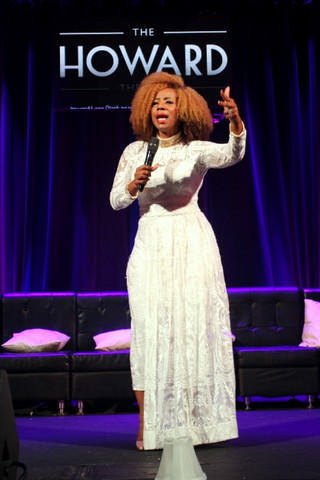 prior to your event for phone interviews, and on the day of your event for in-person interviews. Event organizer is responsible for organizing any interviews and providing speaker ample notice.
• Supporting materials: We will supply digital photos, biography, and presentation synopsis upon request.
Accommodation/ Travel Requirements:
For events that require Lucinda Cross to travel, the organizer is responsible for providing and arranging:
• Transportation between point of arrival, hotel and event site. Lucinda travels from LGA, JFK. (Business Class, No layovers preferred)
• Non-smoking room with internet in a minimum 4-star hotel near the event site (if overnight stay is required).
Your Investment Includes:
A personal phone consultation with Lucinda The Activator prior to your event
Planning time, including conference calls with meeting organizers
Development of customized, interactive content to meet your specific event objectives
Development of a customized handout or worksheet, if applicable
Development of a customized, interactive PowerPoint presentation, if applicable
Giveaways and presentation materials for all participants (Lucinda loves to give away big ticket items and props for creative visualization)
Delivery of the presentation
Marketing and Social Media promotion to her list of over 30k + followers, fan, Activate members worldwide (in conjunction with your organization marketing plan)
Discounted Books and Products:
You may wish to provide additional resources to your attendees to help them stay inspired long after the event is over. Copies of Lucinda's bestselling books are available at a significant volume discount if you purchase them for your attendees. As part of her speaking engagement, Lucinda will also agree to a book signing (at no additional charge) for your attendees following her presentation. Lucinda's books, audio CD's and resources can also be made available for individual sale to attendees (i.e. a table in the back of the room). Workbooks can also be developed for half-day workshops.
Deposit and Payment:
A deposit is required upon reaching an agreement with Lucinda Cross. The required deposit is either 50% of the requested honorarium or confirmation of pre-paid travel and accommodation arrangements.
Full payment of the honorarium and reimbursement of incurred expenses is due upon your receipt of a final bill from Lucinda Cross, which we will send to you within 14 days following the event.
If you have any questions about booking, please call 914 623 8572 or email booking@lucindacross.com or info@activatingamerica.com

This work is licensed under a Creative Commons Attribution-NonCommercial-NoDerivatives 4.0 International License.