My mission is to guide women to become wildly successful using spiritual principles to grow personally and professionally. Over the years, the firm has grown from just me with a exclusive New York based regional focus, to a team of coaches, ambassadors, and support staff with a global presence. I have served over 2000 clients and supported hundreds in becoming successful authors, movement makers, world changers, infopreneurs and service providers.
Lucinda trains and coaches individuals on the following:
P.M.S systems ™
Personal Platform and Visibility training
Marketing and Media training
Speaker training
You can sign up for a 30, 45 or 60min Activate Laser Session. This is an intense and extremely results driven process. Click the image or CLICK HERE to schedule your appointment. We Work With Each Other in the Way That Works For You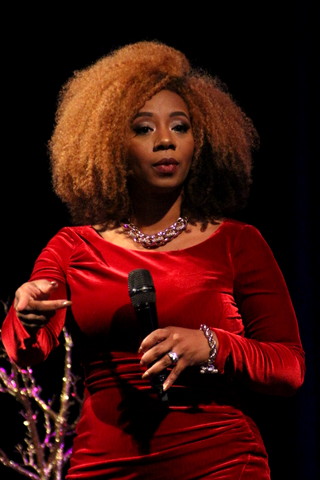 We Won't Be A Good Fit If…
We can't be all things to all people, and there are times in which a coach/consultant and the client just don't work out. Here are some possible ways in which we might not be a good fit:
1.       You're going to stagnate and sabotage our process. As a general rule, if you are not willing to follow through and do the work at your highest and best.  This means clearing your calendar to work on what counts and what matters.
2.       You're desperate for quick money. Hungry is good – desperation is bad. Many bad decisions is made from sheer desperation and it's hard to execute at your best when you're desperate. Hungry to succeed yes, desperate to make a buck. It's hard to focus on creating value when your desperate.
3.   You're just in it for the money. The businesses I most believe in – and am best able to advise – make a meaningful contribution to our society. If the money you make is the only thing you care about, you'll struggle in business and our values will clash.
Building a distinct and unique platform message takes time.
Our best results will come from working with each other through time. I'm here to advise you on how to keep things going despite the challenges that come up once you get into the work.
I'd love to show you how and guide you in doing it, too. The strategy, plans, and assessments we co-create for you will be different, but my clients consistently get results. They become leaders who believe in less talk and more action, bloggers with a purpose, authors with a business model, speakers who are sought after, trainers who are labeled as "must-have's", and passionate philanthropist.
The Activate Coaching and Consulting benefits:
Speakers
Coaches
Public figures
TV Personalities
Professionals, side hustlers and biz owners
Leaders who want more love, laughter and fun in life
Individuals who have a strong desire to leading others
Those who are committed to professional and personal development
Women committed to activating and elevating their life
You will learn how to? 
have "purpose driven" days versus "busy body" days
to bring structure and order in your life/business
to manage your time by clearing the clutter
to focus on YOU first
to live an intentional and fulfilled life everyday
to encourage yourself and hold yourself accountable
to speak with passion and clarity
to create from an authentic space
to overcome obstacles and challenges in order to build a platform
 I work with leaders (mostly women and a few good men) who are:
tired of stagnating and not maximizing their gifts and talents…(they are ready for the MORE in life)
tired of coach hopping, conference sitting and being an information junkie. (ready to activate and capitalize off of their intellectual capital)
committed to moving beyond status quo, living in the land of just enough and mediocre
ready to expand their brand and reinvent themselves
ready to use their God given and understand that this is a spiritual journey and are working towards spiritual growth
committed to speaking to the masses
ready to write book, create products and awesome programs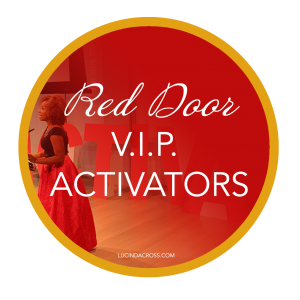 You can sign up for a 30, 45 or 60min Activate Session. This is an intense and extremely results driven process. Click the image or CLICK HERE to schedule your appointment.
*If you want information on private coaching email my assistant to set up an appointment today! booking@activatingamerica.com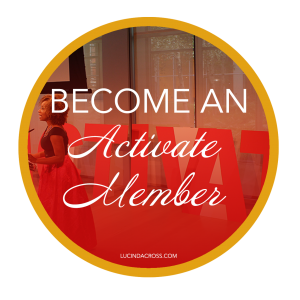 Ongoing- Monthly Membership that will knock your socks off!  This is specifically for creatives, change makers and proactive lead-hers. If you are ready to take your movement to the masses, the Monthly Membership is our exclusive opportunity designed with you in mind. Each month, we provide resources, coaching, creativity, and the community you need to speed up the learning process and leverage your innovation.
Click here for more information.
Regardless of the program you participate in, my goal is to help you find new opportunities for growth, gain as much clarity as you can on the who, what, when, where and why and most importantly the how, and achieve knock out results.
If you want to explore how I can help you in one of these areas, please click here to contact me or jump right in the water and pick a package that speaks to your heart.

Lucinda is not only a dynamic biz coach but she truly cares about seeing her clients succeed. She is an above average coach that provides unconventional tools, methods, and messages to motivate you into greatness. Lucinda is witty, creative, sincere, and among a host of awesome characteristics not found in other business coaches. Lucinda walks her talk.  I highly recommend  her.if you are searching for direction. ~ Priscilla Prince
 Lucinda is a genius, and full of knowledge. If it wasn't for Lucinda helping me to step out of my comfort zone I would have never completed my first book. She took one concept of mine and turned it into a reality for me and for that I am grateful. Her passion for greatness has motivated, and inspired me to greater heights. She is in my eyes the greatest coach one can have on their team. I recommend her to anyone who is serious about taking their dreams and turning them into reality! She will take you to the next level. ~ Lisa St. Brice

    Lucinda Cross is truly a unique individual. Her personality, energy & positive attitude are all contagious and make you want to take that extra step in order to succeed in business. I truly enjoyed having Lucinda Cross at our "Branding: How to Create the Right Image for Your Business" workshop as our guest speaker. I highly recommend her to any entrepreneur looking to reach and obtain true success in their business. ~ NY Women's Chamber of Commerce       Lucinda Cross set forth an approach toward matters of Personal Responsibility, Professional Development, Strengthening Faith Muscles, and Personal Happiness that was both straightforward and profound.  I want to thank you for taking the time to show me how to begin to train my mind to work with my subconscious mind – so I can live the life I want and achieve my goals! ~Anna L. Barrow
I look forward to working with you, The Chief Activator
Activate Your Vision (TM), Activate Your Life! (TM), The Art of Activation (TM), Seat Belt Chronicles (TM), Activate Your Vision Board Kit (TM), Activate Your Wealth (TM), Activate Training Certification (TM), and The Activate Challenge (TM) are trademarks of Activate WorldWide Inc.
This work is licensed under a Creative Commons Attribution-NonCommercial-NoDerivatives 4.0 International License.