Let's work! Congratulations and thank you for registering to attend the Activate Experience 2016, on September 19th – 20th in DC!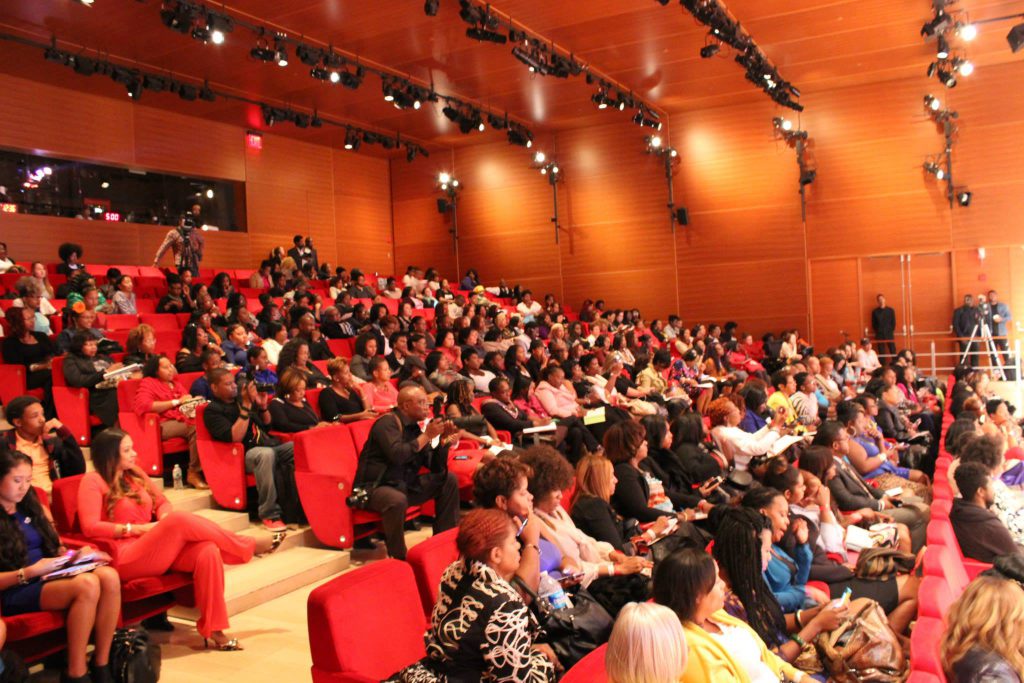 We cannot wait to see you for what will be an incredible experience together.
Event Details:
Please take a moment to read through the Event Details Page, below:
This is going to be a truly magical experience, and we are counting down the months and weeks until we see you!
On this page, you'll find all of the logistics you'll need to plan for the 2-day experience.
**Important Note: You should have received a confirmation email within a few minutes of registering. If you did not get it, please let us know right away to ensure we can stay in touch with important updates about the event.
Location:
Howard Theatre
Washington, DC 20059
Event Schedule:
Click here to view the preliminary Agenda— Subject To Change

What to Expect When You Arrive:
Please try to arrive at 9:15am, and no later than 9:30, on Monday morning, so you have plenty of time to check in and take a seat.
Important note: Only one guest may be registered per email address, to ensure we have a seat for each attendee. In other words, if you accidentally registered multiple names under one email address, only one ticket was reserved and there will be missing names on our list. Only those on the guest list will have a seat, and we don't want any disappointments! If you think you may be in this situation, or have any questions, please contact us asap so we can get you and your team squared away. Thank you!
Finally, if you're coming with friends or as a group, please plan to meet up early in the lobby and then enter the event together.
Thank you for your understanding and advanced planning to help things go smoothly!
Travel & Accommodations:
By Air
There are three airports that service the DC area. Ronald Reagan Washington National Airport (DCA) , Thurgood Marshall Baltimore Washington International Airport (BWI), or Washington Dulles International Airport (IAD). DCA is the closest airport, but it is also the most expensive.
If you fly into DCA you may take the Metro (subway) to the Shaw/Howard University metro stop. Exit the Shaw-Howard U. Metro station in the direction of Howard University, turn right/north and proceed approximately six blocks until you have reached the main campus of Howard University. There is also a University Shuttle that will take you to the campus.
At any airport, you may also take the SuperShuttle, a van service at the airport. After retrieving your luggage, follow the signs to the Super Shuttle stop and tell them where you need to go. The cost is approximately $35 from BWI, $27 from IAD and $12 from DCA.
By Train
Washington, DC is served by Union Station. Union Station is very close to campus. A cab ride from Union Station to the University should cost between $10 and $12.
By Bus
Washington, DC is served by Greyhound. They offer limited service to Union Station (the train station), which is advisable.
By Car
Hotel Accommodations
For accommodations, we suggest you check out these recommendations, hotels.com, travelocity.com, bookings.com, and/or airbnb.com.  We recommend that you book your hotel ASAP to receive your best possible rate. Washington DC hotels will book up quickly!
Looking for a person to share accommodations with? Or perhaps you want to road trip with other women from your area? We have created a Travel & Accommodations FB Group, where you can post and respond to requests from other attendees. Email us for access to the group.
You can also explore options outside the Washington DC Howard University neighborhood. Click here to connect to some of Howard University Hotel Partners.
Frequently Asked Questions:
What should I wear, or bring?
We encourage you to wear whatever you feel amazing in! Whether that's jeans and a blazer, skirts and flats, a suit and tie, or dress and heels — it's entirely up to you. We want you to feel comfortable, whatever that looks like for you.
What time should I arrive?
Please arrive between 9:15 – 9:30am so you have plenty of time to register and take a seat. All sessions will start promptly on time – morning sessions at 10am. If you're coming with friends or as a group, please plan to meet up early in the lobby and then enter the event together.
Are food and drinks allowed?
We will have snack and light refreshments throughout the day. For lunch, we will provide you with a list of restaurant recommendations in the neighborhood and encourage you to connect with others during the break!
What are the ages of the women and men coming?
This event is open to anyone at least 16 years old. Last year, our youngest attendee was 15, and our oldest was in her early 60s. We have people of all ages, and it's part of what makes this movement so special!
I can no longer attend. Can I give my ticket to a friend?
If your plans have changed and you're not able to make it, please shoot us a quick email to let us know. All tickets are non-refundable, but transferrable.
We can't wait to see you!
This event will be magical, and we are so excited to share it with you.
If you have any other questions, don't hesitate to email us or call 914-623-8572.