The Reintergration Initiative Makeover Grant is being presented by Activate Your Life 501c3 in partnership with the 5th Annual Activate Diversity Conference being held September 15th-17th in Miami Fl.
Realizing the lack of support for those reentering into society after incarceration, Activate Your Life.org which is a registered 501c3 will partner with the 5th Annual Activate Conference on this Reintergration Initiative. This is a passion that I personally experienced and understand how important it is for these grantees to receive support in any form or fashion upon release and reentry.
This year, we are selecting three (3) recently released – 1st time offenders of nonviolent crimes to be chosen as recipients of the mini make over grant award.
(RIM) Grant includes but not limited to:
Glam or Grooming onsite
Access to attend the 5th Annual Activate Conference in Miami
Business start up support
Clothing
Gift certificates
Wellness and health items
Access to training and mentoring
Monetary gifts
and more.
Guidelines:
Applications will be accepted until July 31, 2017
Must be a 1st time offender of a non violent crime
Released between 2015 to 2017
August 1st three(3) will be chosen, contacted and announced to the public
*young adults and youth offenders are highly encouraged to apply
*we reserve the right to split the grant award among the 3 awardees and request additional supporting documentation of offense an charges.
Applications which are incomplete will be rejected.
Disclaimer:
100% of all donations and in-kind gifts and support received will be given to awardees.
We are seeking both supporters and nominees.
If you are interested in being a SUPPORTER please click the link below for more information.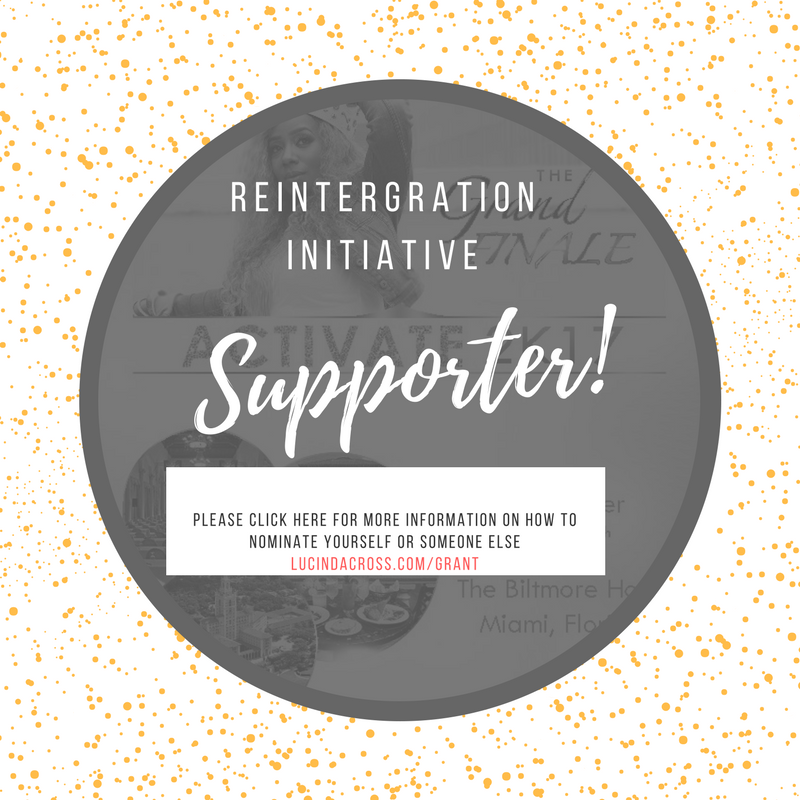 If you are interested in NOMINATING yourself or someone else for this opportunity please click the Apply Now button below.