Give me 8 Weeks, and I promise you will not operate the same in your business. We are not talking "next level" we are talking "breaking the bank" on all levels…that part!!!
What is the Activate Mastermind + Who is it for?
… this is designed to support women in building their platforms for their campaigns, causes and iniatives.
… this is created to help women push out and birth their message to the masses.
… this is an acceleration process for women to play full out!
(we are more than a) Mastermind: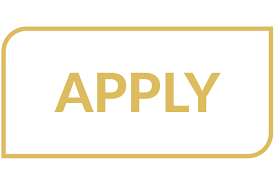 … for women who've declared and decreed that this is their time and their turn to create a business that compliments their lifestyle.
During the Activate Mastermind you will ascend to new heights of success quickly, week by week with women like you who are ready to move to the beat of their own drum.
On the surface, it's about taking bolder steps, asking better questions and getting a bigger ASK, and achieving our goals.
But really? It's about finding a safe and supportive environment where you can accept total responsibility for what you really want and bind yourself to whatever course of action is required. Stay committed to see it through!
We are like a sorority without the Greek letters. Our motto is "Get Your ASK Together"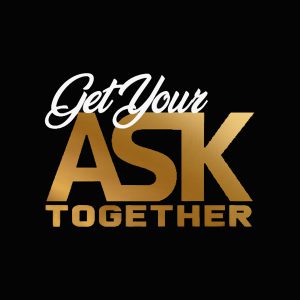 If your tired of competing and ready to start collaborating, this is for you.
If you are ready to expand your brand and finally address your target audience in a unique way, this is for you.
If you are a woman just thinking about business or writing a book, this is for you.
If you are in love with you business, but frustrated not getting a return on your investment, this is for you?
If you would like to receive support to help turbo charge your creative ideas, this is for you.
If you can appreciate a group and mastermind support on a monthly basis, plus a private sounding board, this is for you.
If you are ready to go from information junkie to activating your mission, this is for you.
If you are looking for simple yet practical advice that will produce results in your business and your life, this is for you.
If you know deep inside, in spite of every obstacle you've had to overcome, that you have something of value that can make a difference in your life and the lives of others…
… over the next 8 weeks, we can can help unlock and launch you to a new level of identity,  impact and income, if you're ready. This is a collaborative effort to build our platforms, hone in on our message and create the most awesome and fabulous products.
I also truly believe that you're the kind of person who can leverage this level of access to advance your goals.
Am I right?
Are you ready?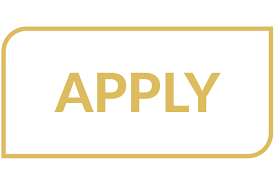 For months I felt stuck because I wanted to take my business to the next level but I was lacking the direction that I needed to do so. After the second coaching session, I had a clear understanding of who my target group were. I also was able to identify different services and workshop to offer to my target group. I am very excited about the upcoming events that I am organizing for my business. This event wouldn't be possible without the coaching that I received from Lucinda Cross". ~Author and Speaker Youdeline Holt
Lucinda Cross is a genius, and full of knowlege.  If it wasn't for Lucinda, helping me to step out of my comfort zone I would have never pursue and complete my first book.  She took one concept of mine and turned it into a reality for me and for that I am grateful, her passion for greatness has motivated, and inspired me to greater heights, she is in my eyes the greatest coach one can have on their team.  I would recommend her to anyone who is serious about taking their dreams and turning them into reality!!  She will take you to the next level.   ~Lisa St Brice
Overview –
You're invited to join a group of up to 12 women (I like intimacy and I understand that this is not for everybody). The focus and purpose of this group is to help each person strategically position, package, promote and partner for greater impact.
Starting date: June 15
Time: 7:30pm EST.
Place: Digital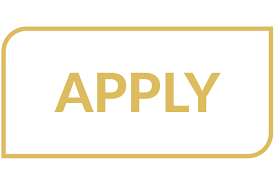 Qualifications –
To qualify, the following must be:
(1) First, a significant part of your business involves packaging and promoting your knowledge, expertise or advice in the form of information products, speaking, coaching, consulting and/or services;
(2) Second, you have a story to tell, an experience to share, valuable information, specialized knowledge or something remarkable to say that creates value for others, and sharing what you have
is a "must" for you;
(3) Third, you have a basic working knowledge of Internet marketing, blogging and social media, etc., and at least 1 year of experience online;
(4) Fourth, you are ready for direct, highly constructive mentoring and grooming for thought leadership in your field;
(5) Fifth, you are willing to commit to, and be accountable for specific and measurable business, financial and lifestyle goals over the next 90 days to one year;
(6) Sixth, you are willing to share in writing and/or on camera the results of your experience with the Mastermind.
Benefits –
As a Activate Mastermind Sister, you will receive:
=> an initial focusing questionnaire to us both get on the same page;
=> an initial strategy session where I'll review your positioning, what you're working on, make specific recommendations and help you create an initial 90-day plan of action;
=> ongoing access to a private dashboard" to post implementation questions and get answers;
=> a weekly mastermind group call to focus, refine and accelerate your results;
=> monthly training videos covering vital business, marketing and lifestyle topics;
=> this is a fully interactive supportive mastermind for those who are determined to doing what works and doing what matters.
=> introductions to greater relationships and opportunities to advance your goals.