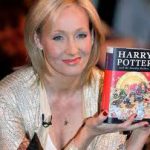 Here is a story of a woman who decided to change her life by locking herself down and getting focused on her passion, writing.
The economy is not an excuse?
Education is not an excuse?
How bad do you want it?
It is all about believing in you, and doing the things that no one else would want to do. You have to be willing to be radical, relentless and a renegade for what you believe in.
The shift involves a 3 step process of bringing energy, purpose and passion on a daily basis in your life.  In my observation and I have been on both sides of the fence. Poverty posses just as much power as prosperity, it is what you do when you are in that situation that gives the power to either side.
Poverty mindset says: I can't, I don't have…., what about this….what about that……I am afraid to…., what if they say no to …….
Prosperous mindset: What do I need to do in order for you to say yes to …., how can I adjust this to fit your needs……, when you work with me you will….., I will, I can, I have ……
Some of us are just one check away from being homeless and one client away from having our car reposed. Some of us are just one client away from being prosperous and one idea away from making the biggest financial breakthrough in our life.
Go ahead and make a wish like it's your birthday, what the heck, today is your birthday go ahead and make a wish?
Here is a clip on JK Rowling's, a writer, a mother a woman with a wish, a dream that is now a reality.