Lucinda Cross is the Founder of Activate Your Life.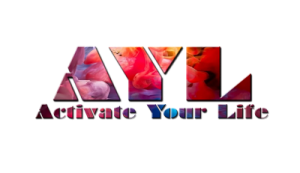 Activate Your Life™ is a 501(c)(3) non-profit organization.
We are committed to fortifying and foster economic and personal growth for reintegration for women. Serving as an advocate to ensure fair treatment and equal opportunities for women who are in transition.  Creating a platform that will alleviate recidivism, poverty and accelerate economic development.
One of our main focuses is to encourage the expansion of women-owned businesses in the Tri-State area. By way of implementation of educational and empowerment programs for women.
In 2018 Activate Your Life has hosted several workshops and events including its inaugural WE Nation conference.
The Mission: The WE stands for (Women Empowered). Our mission is focused on Celebrating, Supporting, Educating and Connecting women together from all backgrounds and facets.
The Agenda: Keynote presentations, panel discussions, break out sessions and networking. This conference will consist of a day filled with intensive education and networking that will give participants the strategy, tools, confidence, and connections to return to the workforce, pursue entrepreneurship and empower underserved women.
The Attendance: 300 women (FREE event)
The Demographic: Women in transition (marginalized, post-carceral, and women veterans)