VIP PRIVATE ACTIVATING DAY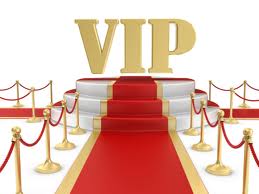 A TRANSITIONAL  & TRANSFORMATIVE PRIVATE ACTIVATING DAY TO SUPPORT YOU IN:
Getting focused! So you can get clear about where you are and what you want to accomplish.
Getting a plan! Clearly create the process you need to implement your goals.
Getting over it! The challenges and obstacles that have been holding you back.

In order to Get ACTIVATED!
For those who desire individual attention and results, advice and a strategy for success, I occasionally consult qualified clients to take advantage of a VIP Private Activating Day.  It's a full day we spend together designing the next level of your personal and professional growth, getting clear on your authentic message, and converting this into tangible products, invaluable services and profitable actions in your life and your work.
Too many women hold back from sharing their experience and expertise. Many are afraid of success and have a strong fear of failure. Activating your life will allow you to play full-out physically, emotionally, financially and spiritually. That is living a life restricted by self-imposed limitations.  During our time together we will remove them and free you to live your purpose, wrapped with your passions, aligned with prosperity. Sounds good right?
What to expect: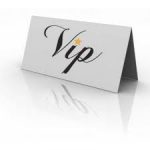 A deep-dive, hands-on, activating (coaching) day that will include a brainstorm and map out of your next phase of your business and your life.  The VIP Private Activating Day is ideal for women who truly dare to dream in life- who are ready to take INSPIRED action and create powerful, transitional and transformative results.
Whether your focus is on balancing life and biz, rebranding or repurposing, starting or growing a business, creating more balance and freedom in your schedule, managing the many hats that you wear, or adding more fun and adventure into your life, this will expedite your growth process.
Together we will restructure, reconfigure, and re-launch for optimal results, carving out the best path to your personal and professional success.
The VIP Private Activating Day will leave you empowered, educated, uplifted, inspired AND with the tools and resources to get to the next level.
This is a first-come, first-served opportunity with a limited number of spots available per month.
During the VIP Private Activating Day, I will work with you to:
Honestly and objectively take a look at areas of your life to see where you are, determine where you want to go and set an authentic plan to get there.
Develop the awareness, skills and abilities to create positive, lasting change.
Increase your value by leveraging your network, resources and skills.
Recognize your purpose, values, and strengths.
Break through limiting assumptions and explore new perspectives to achieve tangible, measurable results.
Step out of your comfort zone; learn how to get comfortable in taking risks.
Give you the information you need to excel in your life and/or your business.
Included in the VIP Private Activating Day are the following elements:
5 hours of private mentoring, coaching and consulting support from me (Lucinda Cross)

Visioning exercises to help you get clear on what you really want, your personal truth, and to convert this into tangible actions in your life and your work
Uncovering any blocks that have held you back or slowed your progress in the past
Identifying your biggest opportunity/resource that you're not taking advantage of
Thinking bigger about how you see your vision
Guidance to help you to unearth and use your voice by clarifying your unique message
Carving out a clear path to greater credibility, visibility and profitability
A marketing strategy discussion, specifically developed around your specific business goals and needs
Pinpointing, prioritizing, and committing to immediate next steps with measurable results for each
2 hours of advanced review of your existing business, marketing or life materials
A "Activate 24/7 – Personal Planner" for observations, resources, assessment and action planning
A 60 minute follow-up phone session one month later to gauge progress, overcome any roadblocks and ensure you are staying on your committed path
This VIP Private Activating Day is about you feeling refreshed, energized, empowered, enlightened, powerful, and in alignment with your purpose, passion and prosperity.
VIP Private Activating Days are held in NY and I am available to travel for your convenience. The investment begins at $1,450.00.  Additional fees apply for travel.
Summer special ONLY $1000.00. This can be paid in 2 easy installments. If you are ready to make the investment click below. (this option is only available for those who have secured their VIP date. First come first serve.)
If you are interested and would like more information please fill out the form below to set up a strategy call.