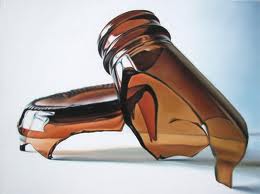 Have you ever been in a situation where you are not sure what is going on and why?  Have you ever been publicly embarrassed, humiliated and put to shame? Have you ever been on the receiving end of "constructive feedback" which felt more like an attack? Have you ever had an experience where the experience of a past wounding has re-surfaced?
Allow me to share a recent experience with you. My hope is that within my experience you will see opportunities for leadership development, mindset mastery and professionalism.
Here is a short story of what happened.
As I approached the floor to deliver my presentation, unscripted, unrehearsed, on purpose, straight from the heart and raw, I slowly started to cradle the hearts and minds of those who are on the road to success, yet not sure if it is their season.  My presentation was titled "Permission to Succeed".  I shared the importance of giving yourself the okay to do what you were called to do without doubt, fear or guilt.
I shared several of my favorite stories. The first story related to the butterfly in the cocoon and understanding the importance of letting go and letting God. The 2nd story was about the lion and his pride and the importance of traveling with those who are in alignment with your vision. The 3rd was about missing an opportunity to earn 7 figures.
I highlighted the importance of seizing your blessing when presented.  I emphasized the importance of placing ourselves in a position to actually receive the promises of God. I closed asking each audience member to give themselves permission to succeed.
As I was presenting the room was full of nodding heads, note takers, watery eyes and people who felt good to see that what they have been going through and growing through is part of the process. After being told to extend my presentation 5 min, I closed and proceeded to sit down, feeling as if God has used me as a vessel to get his message across once again.
As I approached my seat, a "leader" decided to provide "constructive criticism" right then and there.  The thing is, her "voice" did not bring words that encouraged, empowered, and inspired, her voice felt like the enemy that has come to kill, steal and destroy.  The "voice" spoke with a smile:  "Your opening was great but……you would have had the opportunity to speak at my organization …….but now you're not…you were all over the place…….. you need a coach, you are not a speaker…you are not the main speaker… here is my card email me and I will tell you more about what I thought!
Candidly I admit that I felt like crying. When I heard this voice, I began to cringe and my stomach began to knot, my throat started to get dry, this time the "voice" had a different face, different race, same "voice" that does not give constructive criticism but destructive criticism. She did not pull me to the side as a loving mentor. She did not speak in a manner that made me feel worthy to share my gift with the world.   Her sharp criticism reminded  me of another time when the "voice" rose up against me.   I heard this voice the month I decided to drop out of corporate America and stand up for myself. My supervisor said the same thing using different words. The "voice" said, "Lucinda who do you think you are, no one cares about what you have to say, why don't you stay within your job description, we don't need your ideas, you are not in a position to…., you are not smart enough to …., I am the boss and you are the….no one cares who Lucinda Cross is, just stick to what I tell you to …."
I walked into work every day with a positive attitude as I did with this presentation.  80% of the audience came to me personally to say thank you. My superiors at my job appreciated my creative ideas except for the "voice".
·         What do you do when you run into the past, with a different face?
·         How do you handle an uncomfortable position?
·         How do deal with public embarrassment?
·         How do you respond to a person of stature that has used their tongue as a double edge sword?
I don't profess to be a professional speaker, but I do profess to be a speaker with a message, inspiring, unscripted, raw, real and effective.  I no longer seek perfection, but I do strive daily to serve at a high level of excellence.   I must remember and I want you to remember as well, that you are valuable and precious and life is too short to worry about what people think about your gift, talent, skills and abilities.
I would love your feedback on this situation and how you would have dealt with this or have dealt with this in the past.