Reason #8 to attend the Activate Conference: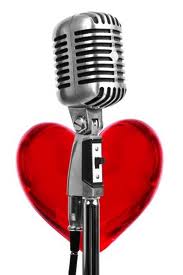 You know your message has purpose and now others need to know it.
When you speak, you want others to listen. When you write, you want others to read it. Why? Because you've realized your words move mountains. For you, talking and writing is more than a method of communication, it's a tool to inspire, educate, uplift and rebuild. Your message doesn't just show that you're intelligent. Your message has a purpose and now others need to know it.
The Activate Conference with Lucinda Cross is going to ignite the flame of your words and kindle that fire until your words are explosive! You have a message that has been building from experiences, journeys, the sweet smell of victory and the burning sting of defeat. All of that has marinated into a message and once you learn how to craft it, you'll be a force to be reckoned with. The Activate Conference will be led by people who have built messages and platforms that reach beneath the surface. It will be attended, by people like you, who know their message has a purpose and they are ready to share it with others.
You've probably asked yourself "do my words have weight because they don't captivate my audience?" or "how can I show people that the story I have is worth listening to and learning from?" The answer is by surrounding yourself with professionals with proven results. You must be in the company of people who know how important it is to build a message, share it with others and watch the sparks fly. The Activate Conference's speakers and panelists will show you how to enhance your message and brand.  When you attend the conference, you won't have to worry if your message is strong enough or if people will listen to it. After you leave the conference, all you'll be thinking about is how you'll manage the abundance of new speaking requests.
This countdown blog has been provided by Shannon Baylor-Henderson, your "Start-Up Coach" from ImShannon.com.
Written by : Lucinda Cross
Subscribe To My Newsletter
BE NOTIFIED ABOUT UPCOMING EVENTS AND LATEST NEWS