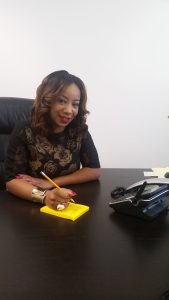 Greetings, My name is Lucinda Cross the Chief Activator, Best Selling Author, Speaker and Spokesperson. Known as the Go to Girl  for Taking Massive Action. Ultimately my work is about helping women live a life of fire, fun and freedom.
Bio
Lucinda Cross is a best-selling author, internationally known speaker, spokesperson and energetic teacher of  personal and professional development. In 2006, she started the brand Activate Your Life Today! a leadership services firm that specializes in the delivery of personal and professional development enrichment programs. Lucinda creates and delivers products and services that include but are not limited to seminars, workshops, curricula and training that are developed for professional women, young adults and at risk women and youth. Her programs are also captured to enriching the lives of professional women seeking personal growth. She is a contributing writer for Black Enterprise and Huffington Post Women.
Lucinda wrote a self- help and empowerment best-selling book entitled, The Road To Redemption (#1 Amazon/ Women Education/ Self Help), which teaches readers the five foundations of living an extraordinary life against all odds. She is also a contributing writer to 4 other best-selling books geared towards leadership, life success strategies and empowerment.
In her new book, Lucinda continued to empower women along with 23 co-authors, who shared their personal stories to help women win, thrive, prosper, rise in their life journey. The Art of Activation is a life changer and will give you key tactics and strategies to run in hot pursuit towards your personal, professional and global purpose.
Founder of the popular Activate! Conference. Held annually, Activate! presents a series of informative events with the purpose of "activating" the power inside of women. The conference draws women of every kind, along with leaders from every industry, to discuss topics women want and need. They are encouraged to live fearlessly and effectively. Activate! 2015 is already slated for Sept. 18th to the 20th in Atlanta, Georgia.
Lucinda is the personal and professional development expert for several non-profit organizations, business development centers and her leadership advice have been featured on The Today Show, AriseTV, SModa- International Spain Magazine, The New York Post, Fox 5 News NY in Feb. 2015, News 12 NY, NY 1, The Daily News, The New York Times, Essence Magazine Jan. 2015 Issue, Ebony Magazine, ABC Money Matters, Black Enterprise, Dr. OZ, The Bethenny Show, CNN iReport, Hot97 Street Soldiers with Lisa Evers, Tom Joyner Morning Show, as well as numerous online publications and over 100 online radio shows.
Personal Story 
She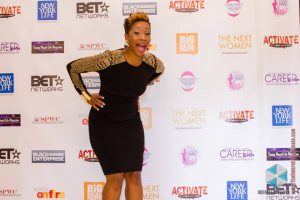 was only 18, a freshmen in college, her entire life in front of her; and with one, life-altering choice, it changed.
The campus views and the liberating spirit she had just about grown accustomed to were replaced by the dull images of gray cement floors, painted yellow lines, and the removal of her freedom. Her poor choice, one that she fully accepts as her responsibility, landed her in the federal pen for four-and-a-half years.
Since that time, she had been on-fire to inspire, encourage, and uplift women; to teach them how to learn from their experience, tap into their gifts, and greatness, and build a business that makes a difference to them and to others.
Lucinda Cross-Otiti resides in Westchester NY, with her Husband Bayo Otiti and her 3 children.