Lucinda Cross, known as the Chief Activator is THE VOICE of this generation. CEO of Activate Worldwide. and founder of Activate Your Life 501c3. Lucinda is a TEDx speaker, an accomplished best-selling author with 5 self-published books under her name. Recipient of the Life Time Achievement Award from former President Barack Obama. She is a highly sought after International Speaker and Lifestyle Business Coach, crisscrossing the country weekly delivering her high impact, anticipated words of wisdom, self-discovery, and strategy.
Lucinda's story is compelling. It's one of triumph and overcoming odds to regain her rightful place in life. It's a story of using all of your life experiences to inspire thousands. Lucinda Cross helps women turn their stories into brandable, marketable and scalable business models.
---
---
---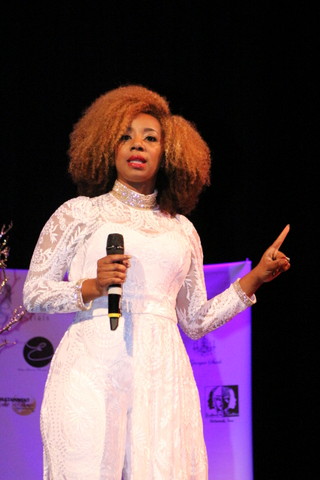 Lucinda is the recipient of the 40 Under 40 Rising Stars of Westchester and Putnam County, her leadership advice has been featured on The Today Show, BET/Centric show Queen BOSS, Bravo TV Married to Medicine, Power 105.1, AriseTV, SModa- International Spain Magazine, The NY Post, Fox 5, News 12 NY, NY 1, The Daily News, The New York Times, Essence Magazine, Ebony Magazine, ABC Money Matters, Black Enterprise, Dr. OZ, The Bethenny Show, CNN iReport, Hot97, Radio 103.9 NY, Tom Joyner Morning Show, as well as numerous online publications and over 100 online radio shows.
 Click here to download Media Kit
Personal Story
She was only 18, a freshman in college, her entire life in front of her; and with one, life-altering choice, it changed.
The campus views and the liberating spirit she had just about grown accustomed to were replaced by the dull images of grey cement floors, painted yellow lines, and the removal of her freedom. Her poor choice, one that she fully accepts as her responsibility, landed her in the Federal pen for 4 1/2 years and 5 years on Federal probation.
Since that time, she had been on-fire to inspire, encourage, and uplift women; to teach them how to learn from their experience, tap into their gifts, and greatness, and build a business that makes a difference to them and to others.
Lucinda Cross-Otiti resides in Westchester NY, with her Husband Bayo Otiti pronounced (O-tea-tea) and her 3 children.
How does Lucinda Activate?
I Activate people to take action.
I Activate people to speak their truth and stand in their power.
I Activate people to be unapologetic about their gifts, talents, skills, and abilities.
I Activate people to trust their intuition and sense of discernment.
I Activate people to work hard and celebrate their wins.
I Activate people by way of coaching, consulting, training, speaking, writing, videos, and cheerleading.
I Activate people to go to the point of no return and eliminate excuses, fear and doubt.
I Activate people to push past procrastination and perfectionism.
I Activate people to be bossy, strategic and intentional by giving them permission to take a risk and break rules.
I Activate people to speak their truth and stand in their power.
I Activate people to be in competition with themselves by showing up, showing out, and being the best version of themselves.
I Activate people to find a fortune in their frustration.
I am the Chief Activator and I am on a mission to Activate my portion of the world God has gifted me. ~ Lucinda Cross – Otiti