Professional and Personal Development Muse aka The Activator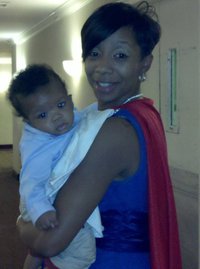 Greetings, I am Lucinda Cross. Speaker. Consultant.  Author. I am the person you call when you are ready to take your story, your expertise or your experience and create a signature platform. I support women in writing and speaking their truth and standing in their power.
I believe you have the power to heal, educate, inspire and uplift using your expertise or life experience…BE the voice of change today by using your two most valuable assets your power to write and the power to speak.
I specialize in turning your experience, your story and your message to the world and create profitable opportunities for success by showing you how to set your own stage and build your own platform. I am here to teach you how to exponentially grow using their voice to speak, write, create programs and events using Activate strategies with little to no support or marketing budget!
Together we can:
write meaningful books
create purpose driven business models
speak our truth and stand in our power
and extend love every day of our lives!
Let's sing the song in our hearts, let's dance to the beat of our own tune. We have overcome, and we can rise to new heights of personal and professional success inspite of our past.  Together, we can choose to live life to the fullest so get ready!  I'll be continuing the process of my own speaking my truth and standing in my power right along with you!
Get Lucinda as your guest speaker/trainer today!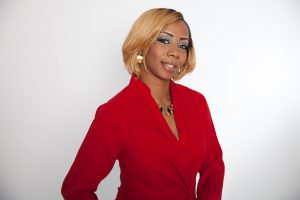 Brief Bio
Lucinda Cross is the best selling author of The Road to Redemption: Overcoming Life's Detours Obstacles and Challenges, nationally known speaker seen in Ebony Magazine, ABC Money Matters, NBC, Daily News, NY 1, Dr. Oz, Black Enterprise, The Tom Joyner Morning Show and the Al Sharpton Show. Lucinda Cross is the person women call when they are ready to leverage and monetize their expertise and message all while creating products, programs and a signature a platform. Over the past decade, she has discovered surprising trends about why certain people and businesses succeed. Today, Lucinda teaches how to communicate and captivate in a noisy world with a short attention span and the tendency to procrastinate.
Bio and Story
Lucinda Cross known as the Activator is a Professional and Personal Development Muse specializing in supporting women in leveraging and monetizing their message. She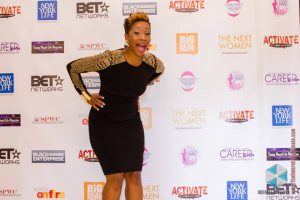 was only 18, a freshmen in college, her entire life in front of her; and with one, life-altering choice, it changed.
The campus views and the liberating spirit she had just about grown accustomed to were replaced by the dull images of gray cement floors, painted yellow lines, and the removal of her freedom. Her poor choice, one that she fully accepts as her responsibility, landed her in the federal pen for four-and-a-half years.
Since that time, she had been on-fire to inspire, encourage, and uplift women; to teach them how to learn from their experience, tap into their gifts, and greatness, and build a  business that makes a difference to them and to others.
Lucinda graduated from Mercy College, is the best selling author of The Road to Redemption and Corporate Mom Drop-Oust. She is also a contributing writer for three other best selling business books.
She is also co-owner of the Super Mom Entrepreneur Conference and Expo and the standing room only Annual Activate Conference.
Mrs. Cross has been featured on ABC, NBC, Black Enterprise, NY1, NY Daily News, Essence Magazine, Tom Joyner Morning Show, WLIB the Al Sharpton Show, Black Star Web,  Arise.tv, Dr. Oz, and over 100 internet talk radio shows and several blogs including Babble.com.
Lucinda Cross-Otiti resides in Westchester NY, with her Husband Bayo Otiti and her 3 children.