Lucinda Cross is an entrepreneur, motivational superstar and bestselling author who tells it like it is. If you want inspiration, authenticity, and straight talk with business and personal development leaders, then Lucinda Cross is your go-to. She is a Certified Business Coach, and TV Lifestyle Expert, Lucinda Cross is the CEO of two personal and professional development companies, Activate Worldwide LLC. and Activate Your Life.org brands, which include The Big ASK, WE Nation, and Activate Your Life Leadership training.
She is a former corporate executive and leadership empowerment trainer for Fortune 500 companies including NIKE, Prudential Securities, DELTA Air Line, and ESSENCE Magazine. The Department of Justice calls on Lucinda to co-convene women's initiatives, gather local women leaders, strategically plan the mobilization of women, and provide insight on women's empowerment, reentry, and development. Lucinda launched a community service initiative known as WE Nation, to serve at-risk youth and women that have grown to a network of over 100k. She is an award-winning influencer who has received the Life Time Achievement Award from former President Barack Obama, 40 under 40 Award from Westchester County, 25 Influential Black Women, and many more.
---
---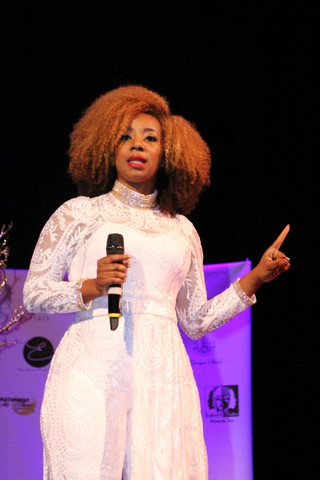 Lucinda Cross is a Social Media Influencer and International keynote speaker, she specializes in cracking the shell of limitations by helping individuals and groups achieve personal and professional goals.
Her story is one of triumph and overcoming odds of incarceration as a teen to know using her message to inspire thousands. With her recent contract with NIKE and hosting The Women's Empowerment Experience for the Madison Square Garden Company, and a feature on Mirror Stories with TJ Maxx.
Her nonprofit organization is called Activate Your Life 501c3 stands for (Women Empowered, Women Employed, Women Educated, Women Equality, and Women Entrepreneurs).
The mission is focused on Celebrating, Supporting, Educating and Connecting women together for re-entry into the community after hardship and difficult transitions. Activate Your Life recognizes the need to rebuild, restore and reinvent women by leveraging their brilliance to re-integrate into the community, reentry into the workforce and promote entrepreneurship for economic advancement. We want to support women from the inside out.
How does Lucinda Activate?
I Activate people to take action.
I Activate people to speak their truth and stand in their power.
I Activate people to be unapologetic about their gifts, talents, skills, and abilities.
I Activate people to trust their intuition and sense of discernment.
I Activate people to work hard and celebrate their wins.
I Activate people by way of coaching, consulting, training, speaking, writing, videos, and cheerleading.
I Activate people to go to the point of no return and eliminate excuses, fear and doubt.
I Activate people to push past procrastination and perfectionism.
I Activate people to be bossy, strategic and intentional by giving them permission to take a risk and break rules.
I Activate people to speak their truth and stand in their power.
I Activate people to be in competition with themselves by showing up, showing out, and being the best version of themselves.
I Activate people to find a fortune in their frustration.
I am the Chief Activator and I am on a mission to Activate my portion of the world God has gifted me. ~ Lucinda Cross