I had the pleasure of being raised by a strong woman, and then gifted with a father figure who helped to cultivate and nurture the leader in me at a young age. It is important for fathers to build that relationship with their daughters. This picture proves that you should never be too busy to make time for what and who is important in your life.  If the President can make time to manage America and manage his family time with his daughters I think every other DAD or Father can do the same.
I recall having problems in school my dad was my first coach and mentor.  I recall having peer pressure, my dad was a mediator and confidant. From triumph to tragedy it was my mom who pulled me through but my dad who walked me through it.  I recall mess after mess growing up and my dad was the one to bring a powerful message to put things into perspective.  My dad was my hero and it pushed me to be a heroin. No he may not have been the President of the United States or the President of a Fortune 500 company, but he was there to be a powerful figure and leader in my life.  His messages and teachings are used in my daily adult life and I often times find myself saying the same things to my children that he once said to me.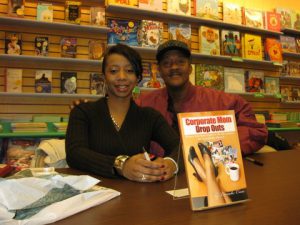 You never know you may be raising and influencing the next Oprah, the next Hilary Clinton, the next American leader. My post today is about leadership and the roles our family plays in the cultivation and molding of the lead-hership process.
An article in Forbes Women posted:
President Barack Obama published a column in Parade magazine about every father's most fundamental duty: "Show their children, by example, the kind of people they want them to become."
He praised his own daughters for their poise and patience while reflecting on his own promise to them to be the kind of father he had never had. At 11 and 8, first daughters Malia and Sasha are already showing signs of taking cues from their father. Both are involved in community service projects, including filling backpacks with school supplies, toys and healthy snacks for children whose parents are serving overseas.
All children are shaped by their parents and/or other caregivers, of course, but when it comes to women's career paths, dad's influence plays an increasingly weighty role. Read more…
Two things to do after read this post.
1. Call your dad up and set up a date with dad or your father figure
2. if you are a dad, call your daughter up and take time for just you and her, whether she is 3 or 30.