More than cutting and pasting…
On Dec. 6th 2014 one of my greatest visions came to fruition. I was featured in the January 2015 Issue of Essence Magazine. With all intentions to have an intimate Vision Board Party, the feature created an awakening in many I am connected with. Hundreds of emails, tweets and messages where flooding my inbox in reference to hosting a Vision Board Party.
As the "get it done" kind of person I am, I contacted my team, a flier was created, location secured and an announcement was made. "Join the Activate Your Vision Board Party in NYC January 18th", in less than 72 hours  we had 50 visionaries signed up and 20 more who slipped in before we could shut the registration link down. We are sitting with 23 on the waiting list, forcing us to do another one early Feb in NYC again. How cool is that?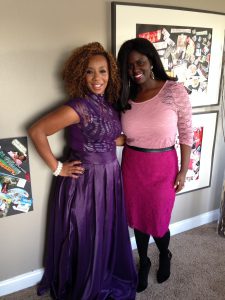 If you are attending the Activate Your Vision Board Party in NY, here are some things for you to consider before you grab the scissors and glue:
1. Keep Your Head in the Sky and Feet on the Ground
Anything is possible in life.  You can and will accomplish great things. Creating a vision board puts your intentions on blast. You get a chance to look at your desires every day. Your vision board is the rope of hope you need when your back is against the wall. It's the hope you need when everything seems confusing and complicated. Images make your vision simple. God loves a cheerful giver. What do you think will happen when you become a positive thinker, a productive doer, and a go-getter who keeps his/her head in the sky and his/her feet on the ground?
2. Spread your wings and fly
Vision boarding is about releasing. Going back to that five year old who was courageous and fearless. As you prepare yourself to attend the Activate Your Vision Board Party or any Vision Board Party give yourself permission to be excited about the impossible and unimaginable. Thoughts of lack about money, time, support or love have no place in the creative visualization process. Get ready to fly! It would be a disgrace for you to have wings to soar and not even use them because of self-limiting beliefs.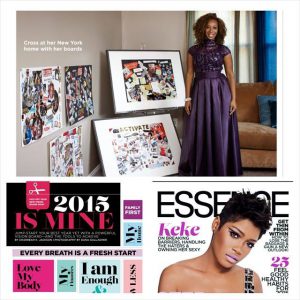 3. You have choices
Keep in mind that you give your life meaning because you have been put here for a purpose. Get rid of any regrets, unforgiveness or expectations that you have hoarded from others. Think about the power of choice. You are here today because of the decisions you have made yester-year, whether they were good, bad or indifferent. Make the choice to let go of being perfect, getting it right or knowing what to do. Vision boarding is about being visually active and detached at the same time.
4. There is no right or wrong way to do YOU
Don't allow your thoughts to confuse you.  Don't let your thoughts confuse your heart. Make a decision to remove the power from your inner critic that will often times dilute your creativity.  I was asked this simple question 5 yrs. ago that changed my perspective of life, "What are you pretending not to know?" Creative visualization is more than just cut and paste, it's making a statement that you are taking out the time to stand up for yourself and what you believe in.
Your vision board will come to manifestation when you make a solid and persistent connection to your purpose. When your visions are supported by a "why" that has meaning, you will find the "how" to bring them to reality. See you next post. Feel free to tweet and comment below.
Written by : Lucinda Cross
Subscribe To My Newsletter
BE NOTIFIED ABOUT UPCOMING EVENTS AND LATEST NEWS