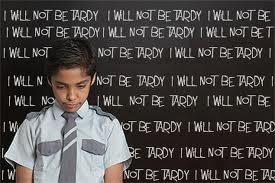 Credits to Atlanta Housewife Kim for her song "Don't Be Tardy for the Party". This is probably the only message I received out of the whole series.
In the start of my business in 2006-2007, I was operating a very successful outsourcing virtual assistance company.  My coach at that time Andrew Morrison, decided to gather a few of his top clients, and myself, to attend and experience his mentor and coach in a 3 day weekend.  Well to my surprise I was surrounded by a group of coaches who were at the height of their coaching career, making anywhere from 6 to 7 figures.
I was honored to get a chance to mastermind with high achievers. Long story short, the weekend was fantastic, and I had the opportunity to speak with one of the high achievers who coached, coaches. We discussed the possibility of creating a joint venture.
For a few months I provided marketing implementation for her, and she referred tons of clients my way.  I was determined to earn my stripes.  I made one mistake that nearly set me into a state of depression.  I allowed self sabotage, fear of success, lack of preparation, and lack of focus to settle in. When it came time for me to draft up a service offering for her list of over 20k coaches. I procrastinated with the proposal and procrastinated in the preparation and training of my team.
I remember these words out of the 15 min conversation "Lucinda, I really like you and really wanted to work with you, but I decided to go with someone else, someone who is ready and has a process in place". That "someone else" was being announced at her Coaching Weekend, as I sat in the back holding back the tears. I did walk away with 5 new clients, but I was physically sick to my stomach for the rest of the 2days.  I was not the Joint Venture, I did not prepare myself for success, and I allowed distractions and procrastination to get in the way.   I did not feel worthy enough as the little black girl from NY to work with high end clients who did not look like me financially, physically, geographically and ethnically. I held myself back.
Three months into their joint venture I sat back, and watched how this virtual assistant company tripled their rates, tripled their team and was moving at lightning speed to the 6 figure party.
Breathe. Lesson learned and I am here to tell you to "get over yourself", do not allow your limiting beliefs and thoughts to get in the way of doing"big things". Yes, what God has for you, is for you, but if you are sitting in the corner with your hands behind your back, how are you going to grab the blessings, how can you catch it, when it's being thrown.
God bless you Milana Leshinsky and Andrew Morrison for opening up the doors for a single mother who did not know the potential she had at the time. I now stand strong as a coach, speaker and bestselling author. I seize every opportunity to make the next mompreneur shine in her power and in her truth, to prepare her for the big leagues. I am no longer tardy for the party and I thank you.
Written by : Lucinda Cross
Subscribe To My Newsletter
BE NOTIFIED ABOUT UPCOMING EVENTS AND LATEST NEWS