Anyone who follows the Activate Movement knows that we have love and support power movements led by powerful women, for powerful causes. Here's just 9 of the thousands that represent influence and impact to the world.
Please follow these movements and feel free to post information about your movement in the comments. Not only are these movements trending they are changing the world in which we live, work and serve. Post your movements Hashtag below.
#LIKEAGIRL  Is a movement that focuses on helping girls globally keep their confidence by reclaiming the common comment and insult "like a girl" as a description on female strength.
#ASK4MORE Launched by Levo League, a platform and resource for young professionals, this movement encourages women to request higher salaries and end the gender wage gap.
#LOVEYOURLINES Two moms created an instagram account, @loveyourlines, promoting body positivity. Their movement is about photo images of women showing off their stretch marks to celebrate the changes women's bodies go through.
#NMMAKESOMENOISE Neiman Marcus's movement supports women by providing opportunities for through social media to celebrate the accomplishments of bold women with bold voices.

#GIRLSCHARGE Hillary Clinton launched #GirlsCHARGE as an initiative to effectively and safely educate girls globally. It is a commitment to raise global ambition for girls' education.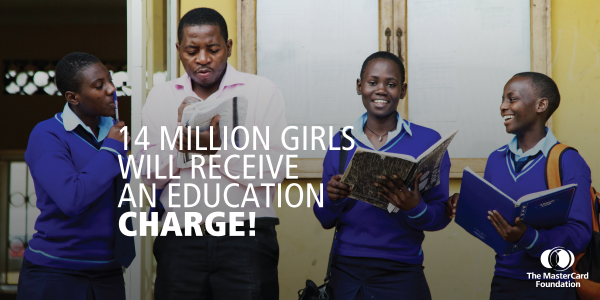 #MEDIAWELIKE Created by The Representation Project, this campaign spotlights media that empowers women and girls across the globe.
#SAYHERNAME Launched by African American Policy Forum, stemming from the #BlackLivesMatter Movement, this campaign asks people to share photos and stories of black women who have been killed by the police online with the hashtags #SayHerName and #HerDreamDeferred.
#REDMYLIPS Sexual-assault survivor, Danielle Tansino created the Red My Lips organization which runs a global awareness campaign showing solidarity for sexual-assault survivors and speaking out against victim-blaming.
#YOUOKSIS A twitter conversation started by @FeministaJones, highlights the unique intersection of gender and race-based street harassment experienced by black women. It helps to bring a sense of security to victims and to let harassers know that their behavior will not go unnoticed.
Written by : Lucinda Cross
Subscribe To My Newsletter
BE NOTIFIED ABOUT UPCOMING EVENTS AND LATEST NEWS