I want you to take a look at your life and see who or what needs a 72-hour eviction notice.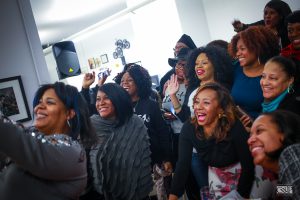 Start drafting up your notices this week. We cannot move in action if we allow squatters to take up valuable space.
We are women on the move. Women in action. Women of power. Women who are mothers of this earth. We have to be careful who we allow to stay and occupy space in our home, our minds, our businesses, our relationships, and our life in general. We are growing and need to have room for abundance and prosperity.
Ask yourself, How much longer am I going to allow people, things and past situations to take up space in my life? If you have BIG dreams and aspirations and you know you have a destiny to fulfill, you must begin within.
Who or What do you need to give a 72-hour notice to? Could it be you, getting out of your own way? Is it your friends, your family, your spouse, your job? Think about it and decide. You no longer have room for squatters. Join us for the next Activate Your Vision Mastermind to help you stay focused and accountable. Session starts March, 2nd. Click here to fill out an application. 
Follow me on Twitter at @lucindaspeaks
Follow me on Instagram at @lucindacross
Written by : Lucinda Cross
Subscribe To My Newsletter
BE NOTIFIED ABOUT UPCOMING EVENTS AND LATEST NEWS