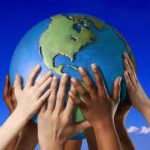 How can you turn your trials into a turnkey business?
How can you monetize your message?
At first when I started speaking I told myself and others that I did not care if I was speaking to a chair, when the truth of the matter is that I did care.  I wanted to be heard and the chairs and four walls just would not cut it.  I wanted to heal someone else with my message, the chair can NOT identify with my message.
At some point we all have walked a similar path. Experiences are not a black thing or a women only thing.  No matter what culture you look at, the journey is pretty much predictable. Think about how you can prevent someone from going through what you went through, how can you support someone in going through it after it has happened. Whatever it may be…poverty, homelessness, success strategies, single parenting, family issues, career to business, or from being in business to getting back to the work force. Whatever "IT" is, it can be monetized and leveraged.
You are meant to make it happen. Any doubts you feel are holding you back and robbing the world of your special past experience. YOU are a blessing to someone else, you are a shero/hero in the making.
In honor of Women's Month, I have reached out to this phenomenal woman who has turned her experience into an non-profit empire.  Her name is Jas Boothe founder of http://www.finalsaluteinc.org.  She will be speaking tonight to my Activate members and those who have taken the Lead-her-ship class at 8pm.
Schedule Lucinda Cross to Speak Call 347-634-5564
Sign up to be a member www.lucindacross.com/activate
Need help with your finding your mojo https://lucindacross.com/services/professional/
Lucinda Cross
#Activate
Written by : Lucinda Cross
Subscribe To My Newsletter
BE NOTIFIED ABOUT UPCOMING EVENTS AND LATEST NEWS