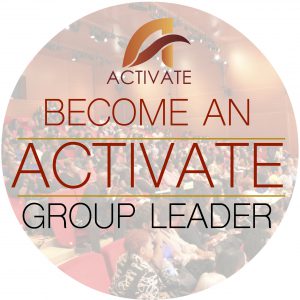 Has an Activate event changed your life, business or mindset? Then it's time you gave other women/men the same chance to be activated! Consider becoming a Activate Group Leader!
Who can be a Activate Group Leader?
Anyone can be an Activate Group Leader! All it takes is a super cool personality, a person who loves gatherings, a heart to support and a desire to serve.
What does a Activate Group Leader do?
They are the ones who gather their BFF's together, or their family, or their staff or VIP clients to the event. They are the ones who gather the people. A group consist of 8 or more, everyone involved will receive the group rate. Activate Group Leaders may also arrange transportation to/from the event, hotel roommates during the event, special swag bags, and more. That is optional.
Special shout out to S. Monique Smith from Known As Monique Foundation who has coordinated groups of 40 and more by the bus loads from the DMV area to attend the past Activate conferences.
When is the best time to start?
NOW is the perfect time. The sooner you gather your group the better. We are about 30days out until the live event. We want our groups to have the best seats in the house.
Where is the conference again?
Atlanta GA at the Atlanta Marriott Marquis. Make sure you reserve your room for your group as soon as possible. We have limited rooms left.
How do you start the process?
Inbox groups@activatingamerica.com with the amount of people in your group and the best contact information. If you would like to be contacted by a member of the Activate 2K15 Conference planning committee or you would like to receive a Group Leader discount code for your group, please email us and a representative will be in touch with you soon.
We can also be reached by phone by contacting 914-623-8572.
Read More About Group Leaders at http://tinyurl.com/activategroupleader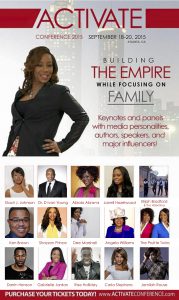 Written by : Lucinda Cross
Subscribe To My Newsletter
BE NOTIFIED ABOUT UPCOMING EVENTS AND LATEST NEWS