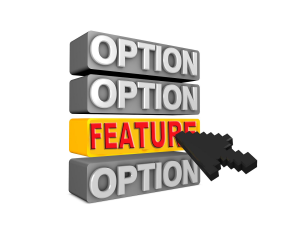 Who is Lucinda Cross and Why You Should Care?
"Building Wealth One Vision At A Time"
We all have a vision, an idea and a dream of what we want to do, become and have in this life.  In the process we get side tracked, confused, and fearful. That awesome vision, idea and dream we had, now seems like an unattainable, unreachable goal.
I help entrepreneurs create a highly profitable multiple-income-stream business so they can enjoy the lifestyle they deserve.
I do this by showing them how to leverage their creativity, time and their network using online multi-media platforms, packaging their expertise, and creating a dream team…EXACTLY the way I have done it for hundreds of clients and associates.  Not only am I the president, but I am also a client of my own process!
In 2001, I started my first business called Shine Entertainment where I hosted college parties and comedy shows with many of the well known celebrity comedians out now. In 2004, I entered into a partnership with two other women  and we started, Business in Progress LLC, which was a one stop business shop for start up businesses. There I had the opportunity to work behind the visions of NFL players like Dwight Freeny, Boxer Zab Juda, and NBA players on the NJ Nets, Celebrity music artist such as Jada Kiss, Fabolous and more.
In 2006, I discovered the world of Virtual Assistance. In my attempt to become a work-at-home- mom, I quit my job and launched a Virtual Assistant Outsourcing Company called Ultimate VA Support. There I had the pleasure of building virtual dream teams for business owners to "work on their business and not in their business".  I worked with clients such as, Millionaire Mom Milana Leshinsky, Millionaire Dad Andrew Morrison, Celebrity Financial Coach Sanyika Calloway, Author and Celebrity Sales Coach Sydney Barrows, and many of the successful coaches birthed out of Dan Kennedy's network.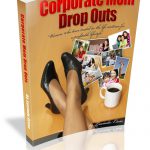 My recently published book, "Corporate Mom Drop Outs: Women who have traded in the life sentence for a profitable lifestyle", has been coined the ultimate support guide to turning your business concept into a sustainable and attainable business model. Things moved very quickly…In 2009, I was featured in several mainstream media outlets as the Mompreneur expert and resource for moms to learn and acquire the tools needed to build a successful global business. In 2010 I launched the Business Baby Shower contest with JV partner Traci Bisson of The Mom Entrepreneur, then I pioneered the Super Mom Entrepreneur Conference and Expo in NY alongside partner Heather Lopez of Become Better Brands, a live event for momprenerus world wide.
Today I am exploring the idea of "Lifestyle Business Entrepreneurship" – building  businesses that supports entrepreneurs in working less, making more, doing what they love, while creating a vision that fosters wealth, health and happiness.
In 2011 I have co-authored a Amazon bestseller and featured in another.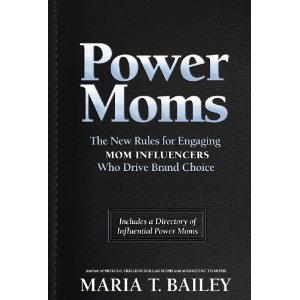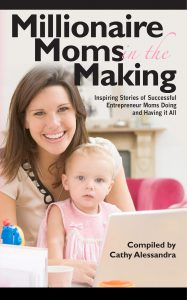 I have the honor of being a keynote on several platforms inspiring women to build lifestyle businesses, take action and awaken their inner potential. I hope my work inspires many entrepreneurs and professionals enjoy passionate, purposeful and creative self expression in their business…on THEIR terms!
Things you may not have known about me:
I can spend less than 30 minutes with a "creative visionary" and visualize their entire business complete with packaging products, service offerings and marketing strategies. I basically give you your "vision in a box" with an "upside down plan of action". All you will need is to do the action work.
– My top values are financial freedom, higher learning, family, creativity, wealth, personal time, and happiness.
– If I were a toy, I would be a "Hoola Hoop". I am creative, innovative, fun, unpredictable, well rounded, protects what's on the inside, great to partner up with, hard to break, easy to love, with unlimited possibilities, and challenging!
My typical work week looks like:
– Take as many sick days as I want
– Able to shop during the day with retired senior citizens
– Working 4-5 hours a day
– 2 hour lunches
– No use for an alarm clock
– Loving Mondays and Taking off on Wednesdays
– Attending 80% of my kids' events
– No deadlines to sweat about
– Naps when I choose
– Calendar full of purpose, passion and paid opportunities
Yes I call this the start of a lifestyle business, freedom, fun and financial rewards.
Now its your turn to tell me about you. If you want to work with me start by commenting below and I will reach out to you within 48 hours or email my assistant at lucinda@lucindacross.com.
Written by : Lucinda Cross
Subscribe To My Newsletter
BE NOTIFIED ABOUT UPCOMING EVENTS AND LATEST NEWS