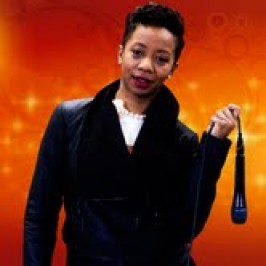 The secret sauce as a speaker building her platform is YOU. In order to be referred and chosen for those engagements that you love and enjoy, you must shift your thinking and change your approach.
The one thing that I hear from coordinators who hire me to speak is that they appreciate how I was present my content and engage with the audience. They appreciate how I allow my personality to work the room.
For some reason Feb and March are the months that I get lots of calls for presentation and platform coaching. I want to share with you the alphabets that I share with my clients that can support you in showing up powerfully every single time.
A- Attraction.  Make sure your message is just as attractive as you are. Attraction has nothing to do with size or shape. Attraction has everything to do with confidence, clarity and energy.  Make sure you feel good, look good, sound good, smell good and your message makes their mouth water, wanting more of those juicy tips and words of encouragement. Tap into the five senses when it comes to Attraction.
B-Be YOU. The worst thing any speaker can do is show up as someone else other than themselves. I have been to conferences where if I closed my eyes, the presenter souned like Les Brown or Toni Robbins. I have been to engagements where the speaker is doing a full YouTube clip of someone else's presentation. The best gift you can give to your audience is YOU. Give them your personality, and your style. When YOU show up and leave Iyanla Vanzant behind or Lisa Nichols you will step into your power and rock the stage. Be YOU.
C- Creativity. Think of ways you can be creative to stand out or to make your presentation memorable. Can you wear a special color shoe, a broche, a certain hat or t-shirt? Is there something that can be included into your signature style by bringing in extra large pens or giving out signature journals, maybe even having a signature song? Whatever you decide make sure you think of ways that you can make your presentation memorable. At one of my networking events I handed out oversized pencils to all the writers, they loved it, took pictures and tweeted about it. Think of ways that you can show your creative side.
More speaker tips tomorrow…. (D, E & F)
Please leave a comment, share the love by tweeting, posting, or pinning.
Lucinda Cross, The Activator
Are you coming to the One Day Activate Intensive? Check it out and if you don't see your city let us know if you would like to help us host it in your town. www.activateyourlifeweekend.com
Written by : Lucinda Cross
Subscribe To My Newsletter
BE NOTIFIED ABOUT UPCOMING EVENTS AND LATEST NEWS