Often times I would attend a conference and after the conference the momentum is lost. After all that hard work that the host goes through in order to put on a stellar event it is lost in time and people are now looking for the next big thing. In my experience in planning the Activate Conference, I felt like I was planning a wedding. Post conference is when the executing the vision started. Just like a marriage, after the big day when you declare your "I Do's", the real work begins when you come back from your honeymoon. It is my responsibility to keep the momentum going and the fire burning.  I consider the Activate Conference an experience that will continue to offer great information and ongoing edu-tainment until we meet again.
With that being said I just want to thank everyone who participated in the Post Conference Marathon last week and now I am excited to announce the launch of the Keep The Fire Burning: Activate Post Conference Marathon Part 2 featuring our break out session speakers.
Everyday for 15min starting at 1pm EST on October 8th to October 17th.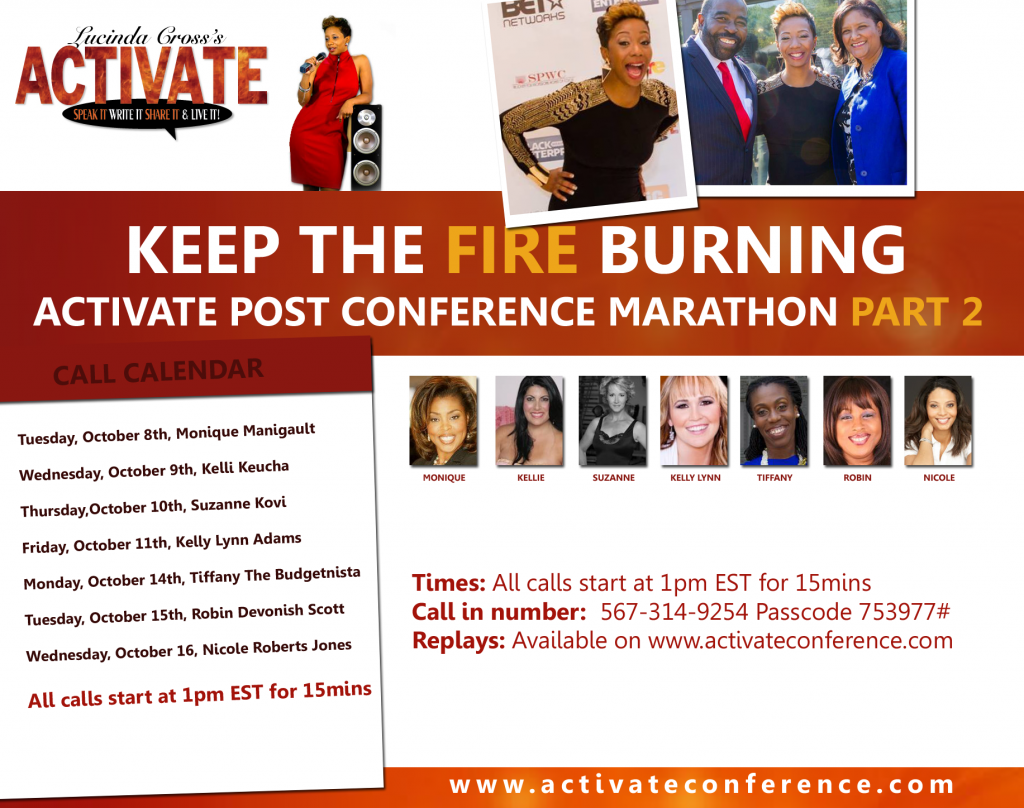 Written by : Lucinda Cross
Subscribe To My Newsletter
BE NOTIFIED ABOUT UPCOMING EVENTS AND LATEST NEWS