ACTIVATE! New York's Lucinda Cross to be Recognized at the United Nations-BMORENEWS Global Forum on Women's Empowerment
Lucinda Cross is an award-winning business leader and one of today's most dynamic voices on the subject of personal and business success.  She also counsels and mentor women to Activate!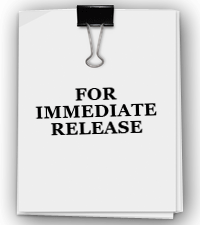 ACTIVATE! Lucinda Cross: Cross was recently featured on the Tom Joyner Morning Show and announced to be a featured author at The Congressional Black Caucus Author Pavilion in September.
(NEW YORK – June 15, 2012) – BMORENEWS announced that Lucinda Cross will be recognized for her dynamic entrepreneurial spirit and determination to succeed. Cross will be recognized with honorees on Friday, June 15th at the United Nations during the BMORENEWS Global Forum on Women's Empowerment.
___________________________________
Lucinda Cross is a Visibility Coach & Platform Strategist specializing in supporting women in leveraging and monetizing their message.
Lucinda Cross is the best selling author of The Road to Redemption, which is a life story of how she went from being an 18 year old freshman in college to making a life altering decision that resulted in serving a 4 1/2 year sentence in Federal prison. Lucinda has since then made it her life mission to inspire, encourage and uplift women to build businesses from their message and experience.  Lucinda graduated from Mercy College, left her corporate job and has built several successful business's, married the man of her dreams, and is now raising a family and speaking nationally on overcoming fears and obstacles against all odds.
She is the CEO of LC Associates and has been branded as the Activator!  Mrs. Cross is the author of Corporate Mom Drop Outs, and a contributing writer for 3 other best selling business books. She is also co-owner of the Super Mom Entrepreneur Conference and Expo. Her journey into entrepreneurship began when she became a mom and she has been building businesses ever since.  She has defied all the odds both in life and in business and has mastered the ability to turn adversities into advantages.  She travels the world sharing her message and inspiring women to Activate in all areas of life!
Mrs. Cross has been featured on ABC, NBC, Black Enterprise, NY1, NY Daily News, Essence Magazine, Tom Joyner Morning Show, WLIB the Al Sharpton Show, Black Star Web, and over 100 internet talk radio shows and several blogs including Babble.com, Top 50 Mompreneurs 2012, #2 on the Top 100 Mompreneur Blogs to follow by www.blogtrepreneur.com, and more.
For media or bookings please contact Jeny Murillo at assistant@lucindacross.com. Cross is available for in person and virtual media appearances as well as conferences, seminars and symposiums.
Written by : Lucinda Cross
Subscribe To My Newsletter
BE NOTIFIED ABOUT UPCOMING EVENTS AND LATEST NEWS