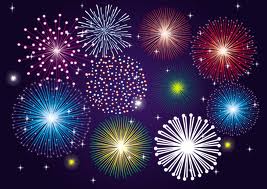 Personal Declaration of Independence
My new book The Road to Redemption was launched on May 21st.  In addition to the success the book has landed for my speaking career so far, it has also started a movement.  A movement that fosters living a lifestyle of freedom and abundance.  I realized just how apropos this is for the Fourth of July weekend, which celebrates courage, freedom, boldness and new beginning.
I would like for you to declare your independence on July 4th. This is the true meaning of redemption.
What is the excuse you are using that is preventing you from being, doing and having more in life?
What's the tyrant that is holding you back from being a woman of truth and integrity?
Is it that toxic relationship?  Not letting go of the past? That stifling job? Just pure procrastination? Is it your hidden fears of success or failure? Is it the debilitating habit of saying yes to people please? Or are you just toooooooooo busy to do what needs to be done?
What will you personal declaration of independence state? This is an extremely important question that can turn your life around. This is not a New Year's resolution to lose 30 pounds or to quit smoking, lying or overspending. This deserves deep contemplation and, even better, a written commitment where you sign on the dotted line. I am asking you to create your own personal declaration of Independence and prepare to make this declaration on July 4th along with other warriors who are ready to be liberated. This is the day that you will declare your liberation from whatever or whomever and however in order to be redeemed.
Here is the challenge and helpful tips for writing your Personal Declaration of Independence:
Be honest with yourself: Name something (or someone) that is holding you back from fully being yourself.
Write out your Personal Declaration of Independence with a firm commitment and passion.
In your declaration, state exactly what you are committing to be liberated from and why this is important to you. What will you be able to accomplish by liberating yourself from this yoke?
Write that you are inviting and welcoming into your life all the support (physical, financial, emotional, and spiritual) that you need to stick to your pledge of freedom.
Then write down the specific actions you will commit to in order to see this through to the finish.
Date and sign your declaration.
This will be the start of a new thrust for you, especially when you see this declaration as a pledge—a promise to yourself that you will choose to cut yourself free from the negative habit or toxic tie because it is dragging you down—maybe even smothering you—rather than raising you up.
Keep in mind this will take some work. It requires you to be committed and writing the pledge down is the first step.
Resources:
—Moving forward against all odds is so important to me that in my book The Road to Redemption I devoted three chapters to the subject of freeing yourself and overcoming.
Let the fireworks begin!
Comment below and let me know you are in for the challenge and we will send you more information. Please share with your network.  You can say something like this: I am taking the Personal Declaration of Independence challenge. Join me as I light the fireworks in my life!
Written by : Lucinda Cross
Subscribe To My Newsletter
BE NOTIFIED ABOUT UPCOMING EVENTS AND LATEST NEWS