"When you're accustomed to privilege, equality feels like oppression."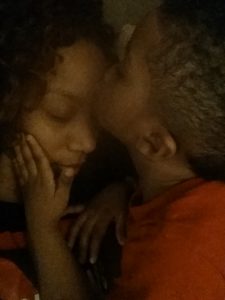 It appears to me that the issues in the community are on the agenda for discussion but they are not on the program and tables of priority when it is time to make changes within our broken system. 
My mother used to say "if it ain't broke, don't fix it". The system is broke. It has been broken for years. How about over 500 years of brokenness covered in a word called privilege. 
Is it possible to clean up and restore over 500 years of blood, sweat and tears? 
The invisible barrier that once was, is now painted with human blood. Anything that is divided can be attacked and threatened.

Wars are won with strategy.

Wars are won with unity.

Wars are won with courage.

Wars are won when the ones being attacked realize they have the power.

Wars are actually won, when the love for what you believe in is stronger than the fear you are facing. 
The enemy of fear, doubt, racism, scepticism, illusion, delusion, confusion, premature death, segregation, ignorance, etc., will not win.~ Lucinda Cross

How can we place these issues that are on the "agenda to be addressed" in the "program to be solved" to truly make some changes in the communities in which we work, live and serve?
I want you to click here and read this article that was so well written and on point. 
P.S. Thinking I may need to make some changes with #Activate2K16 because there is something bigger that needs to be addressed. 
Written by : Lucinda Cross
Subscribe To My Newsletter
BE NOTIFIED ABOUT UPCOMING EVENTS AND LATEST NEWS