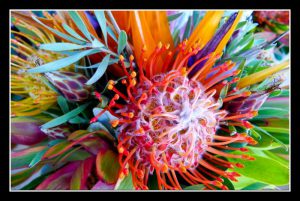 Our survival in business and even in life, depends on us developing trust and being authentic in this crazy and mixed up world.  It may take sometime for you to understand people and the importance of communicating with people in order to develop the trust that is needed to get to second base. But you have to work on getting clear and focused as to what you stand for and believe in before approaching others who are interested in doing business with you or connecting with you on a deeper level.
If you really want to help people then work on your 1st base so that you can get to 2nd base.
1st base is to be honest and authentic to avoid cincism.  Say what you mean, do what you say you will do, and create a communication space that speaks true for you whether you are online or in person.
2nd base is when people open up to you because they feel as if you understand them.  This is when they are ready to buy and connect with you. Since trust is a feeling you have to make sure the message you are projecting are clear, focused and positive and they are receptive to what you are saying both verbally and non verbally with integrity.
Do you understand the people you are approaching?
Do you understand your targets wants vs. their needs?
Do you understand the mindset of your audience or customer?
What messages can you project both verbally and non verbally to develop trust?
One of the biggest complaints that most people have is that they feel that "she did not understand my problem" " I don't trust her, she did not follow through as promised". Trust can be lost in a micro minute if you send off the wrong messages.  Not everyone will agree with your method and your beliefs but they must all agree that you are a man or woman of your word and you operate in integrity for their best interest.  This will keep your doors of opportunity open.
Activate: Develop a trust statement.  Meaning that you have a statement that you project to the world that they can trust you and hold you accountable for. Here is an example from a radio station:
The Shine Statement of Trust
Our Guarantee to You:
Here at Louisville's Shine 105.9 FM, we're working hard to be a radio station designed for families. Shine 105.9 is a station that you can listen to anytime, anywhere and one that will never embarrass you in front of your children. We want you to know that we don't just say it, we mean it! That's why we give you the Shine 105.9 Statement of Trust! No songs with filthy lyrics, rude or crude humor, or commercials that are unsafe for families.
We need your help! If you ever hear anything that you may think violates the Shine 105.9 Statement of Trust, please let us know. We welcome your e-mails at Shine1059@gmail.com.
With your help we will continue to make Shine 105.9 your favorite radio station. The station that listens to you. Thanks for listening to Shine 105.9 FM.
Written by : Lucinda Cross
Subscribe To My Newsletter
BE NOTIFIED ABOUT UPCOMING EVENTS AND LATEST NEWS