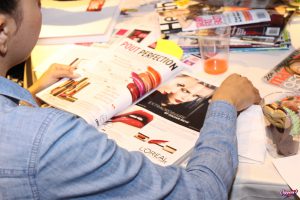 Your "Vision Board" is not an Ouija Board or a question and answer channeling foreign spirits to answer organic questions that only you hold the answers to. Please leave the spook out of this phenomenal creative visualization process. Vision Boards are designed to be enlightening, inspirational and help individuals have a place to be creative without judgment. There are no set rules to creating your vision board. It only requires an open heart and the power of belief.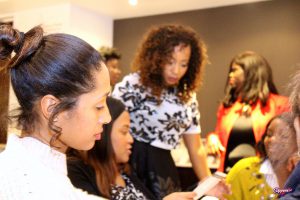 Vision Boards are not created to give you answers, it is created to give you the permission and confidence to understand that YOU ARE THE ANSWER. God gave you the answers for free. LOL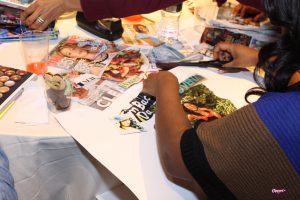 Vision Boarding is a tool I used while in a hopeless place and it helped me to look at what I could be, the places I could go, and the things I could accomplish. It gave me a sense of freedom. Oftentimes we place restrictions on what we believe we can be, do and have.
"Make the decision to give yourself the gift of your own time as you explore the happiness that is within you. It doesn't cost a thing and it's full of the greatest riches!" Jane Beach
Many of us go through life with restrictions that places other people's agenda on your time from the moment you wake up to the moment you go to sleep. Some of us are not even sleeping because we are so busy with other people's claims on our mind, living a life of chaos to meet other people's needs and less focus on fulfilling our purpose, visit thelockboss.ie to know more.
Here are some ways to use your vision board for inspiration:
Help you organize your goals

Help you focus on taking action daily and completing your to do list

Use as a bonding tool with your kids

Help to ignite your bedroom and boardroom fire

Help you see what dreams you and your mate share

Help to focus on company or personal life vision

Boost employee moral

Finish your book project

Jumpstart your business
Stop. Breathe. Relax. Create a Vision Board
(pictures taken at the Essence sponsored by BE@T Vision Board Party hosted by Charreah Jackson and Lucinda Cross)
Please email us if you are interested in hosting an Activate Your Vision Board Party, facilitated by Lucinda Cross as seen on the Today Show.
Written by : Lucinda Cross
Subscribe To My Newsletter
BE NOTIFIED ABOUT UPCOMING EVENTS AND LATEST NEWS