"Everything that happens to you is a reflection of what you believe about yourself. We cannot outperform our level of self-esteem. We cannot draw to ourselves more than we think we are worth." ? Iyanla Vanzant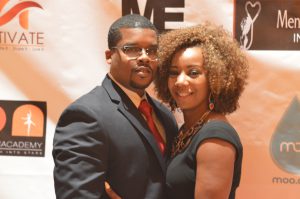 "Love
So many people use your name in vain
Love
Those who faith in you sometimes go astray
Love
Through all the ups and downs the joy and hurt
Love
For better or worse I still will choose you first" ~Musiq Soulchild – Love
9 years ago I decided to create a Vision board for my goals and a separate vision board for love. I called it my "Love Board." I used this Love Board to write down the kind of relationship I desired.  My Love Board was flooded with characteristics, values and mannerisms. I added my mother and father, my grams and pappy. I included stories of successful marriages, scriptures and the whole shebang.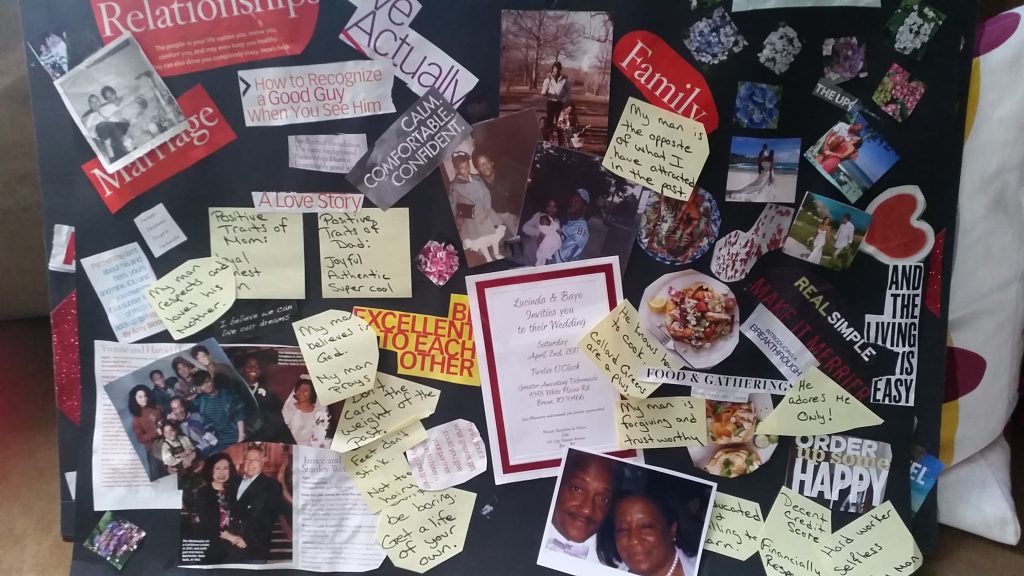 Exactly 1 year later my man, now husband showed up at the most unexpected time, and was completely opposite from the type of guy I would've normally dated. He was completely out of my comfort zone. Dressed different, talked different and had different mannerisms. He was what my girlfriends would call a "square."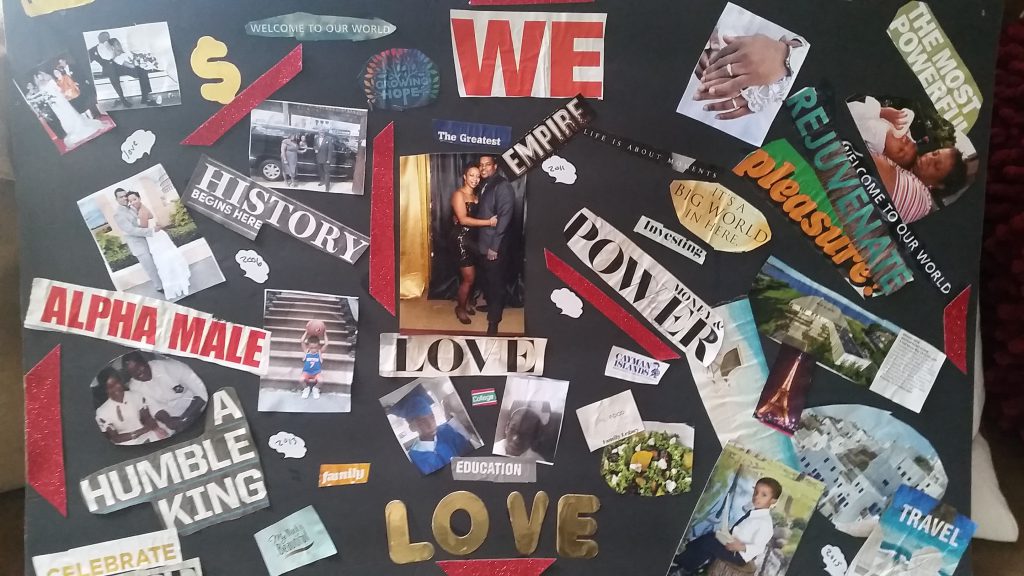 What I had to embrace during this Love process was the reality that the love I was seeking is the love I had to first find within myself. I had to work on Lucinda. That meant getting rid of my craziness and limiting beliefs about men. Try it! Make a decision to BE LOVE and then draft out your King or Queen. Just to think we are on Pg. 85 in front of millions of readers.
"Of all the people that you will know in a lifetime, you are the only one that you will never leave nor lose. To the questions of your life, you are the only answer. To the problems of your life, you are the only solution." -Jo Coudert
Things to remember when creating your Love board:
Always put your picture on your board as a signature.
Make a list of the characteristics of the person you wold like to attract. Keep the inner qualities in mind vs. the outer appearance.
Find words and images that represent the relationship you desire.
Choose images that reflect love, family sitting at the table eating, praying, playing in the park, couple on romantic vacation, etc.
Ask God to teach you how to love and how to receive love
There are so many types of vision boards that you can create, not just vision boards focused on goals and things you desire. You can create a Career Board, Relationship Board, Business Board, etc. Register for my next Vision Board to be held in Ft. Lauderdale Feb. 7th by clicking on this link. https://lucindacross.com/trainingcourses/visionboardparty/ 
If you would like for Lucinda Cross to come to your city please email Nye Scott lucindacross.pa@gmail.com
Written by : Lucinda Cross
Subscribe To My Newsletter
BE NOTIFIED ABOUT UPCOMING EVENTS AND LATEST NEWS