Reason #9 to attend the Activate Conference:
It' time to replace fear with ferocity.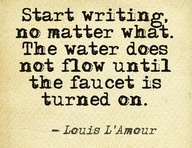 Look out behind you! There's something lurking and if it catches you, it'll be a disaster! It's a four letter word…F-E-A-R. Run, girl, RUUUUUUUUNNN!
Fear is like a big, ugly monster waiting to claim you as its victim. It hides and sneaks up on you just when you think you've conquered what you're afraid of. It can stop you in your tracks and make you second-guess and doubt everything you want to do. But you must remember, you can fight back! You have to attack your fear with ferocity.
Admit it. You've stopped your progress on several occasions by letting fear take over your actions. You've told yourself  "I'm not ready for that yet" or "I don't think I can do that". And whether you believe it or not, those statements are full of fear. The Activate Conference with Lucinda Cross will compel you to face, address and conquer your fears.
When you're afraid, you need to be comforted and you need to feel empowered. The women at the Activate Conference have faced their fears and are able to show and tell you how to face yours. What's even more dynamic is that some of the attendees are still running from their fears. BUT they've made a decision that they and fear will both arrive at the Activate Conference, but only one of them will walk out alive. Can you guess which one it will be?
Your ferocity is trapped underneath challenges, resentment and self-sabotage. The Activate Conference will help you remove those layers and unleash ferocity which is so bold and so powerful, it'll make fear run away from you! If you know it's time to replace your fear with ferocity, then you need to attend the Activate Conference.
This countdown blog has been provided by Shannon Baylor-Henderson, your "Start-Up Coach" from ImShannon.com.
Written by : Lucinda Cross
Subscribe To My Newsletter
BE NOTIFIED ABOUT UPCOMING EVENTS AND LATEST NEWS