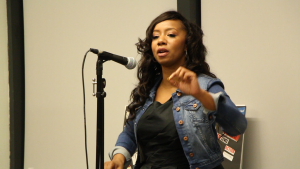 When we set out to achieve our goals and reach our milestones in life we can be sure on at least one thing – there will be difficult decisions that need to be addressed.
In fact, my #Activate rule of thumb states that if there are no difficult decisions on the table, then the milestone is minor and the goal is too small!
When it is time to make a decision in life we are placed in a position called POWER. We get a chance to choose what to do next and what happens next. Often our first reaction to the most difficult decisions is to "push it under the rug" but we all know that's not productive.
The next response is often times to bully ourselves into stressful energy, but that never seems to work either. We're much better off with the solution I call "Let It Flow."
F- Free your mind and go into silence. Quiet the inner chatter so that the truth can speak.
L- Let go of the need to be right. Let go of the fear of being wrong, and the pride to have control. (more…)